Nick Tsiourlis, CPA, CA
Partner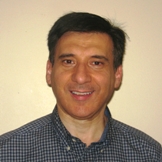 Tel. 416-241-5891 ext. 210
Email Loading Email...



Nick obtained his designation as a Chartered Accountant in 1986 after his graduation from McMaster University with a Bachelor of Commerce degree in 1983. In 1989, following six years of public accounting practice with a large national firm, he began his industry experience, including seven years with the Canadian subsidiary of a large U.S. multinational corporation in several financial management positions and nine years with a large national wireless communications service provider, where he held the title of Corporate Controller. In 2005, Nick joined Dixon, Gordon & Co. LLP as a partner of the firm. Nick is married and has two sons and enjoys travelling with his family as well as reading and videography.